A leading flagship model from Dutch builder Wajer Yachts, the Wajer 55 represents the apex of technical innovation, expertise and luxury. Spacious, fast and beautiful, this yacht makes an ideal addition to any superyacht or can be used as a superior weekend yacht by herself.
Arguably one of the best superyacht chase tenders on the market, the Wajer 55 yacht for sale builds on the success of its spectacular predecessors and offers several unique features and amenities. With a sleek design by Sinot Exclusive Yacht Design and Vripack, the Wajer 55 measures 16-metres in length and has an impressive top speed of 38 knots. With a range of 450 nautical miles when cruising at a speed of 28 knots, she is ideal for exploring deserted islands and hidden coves across the Caribbean and Mediterranean.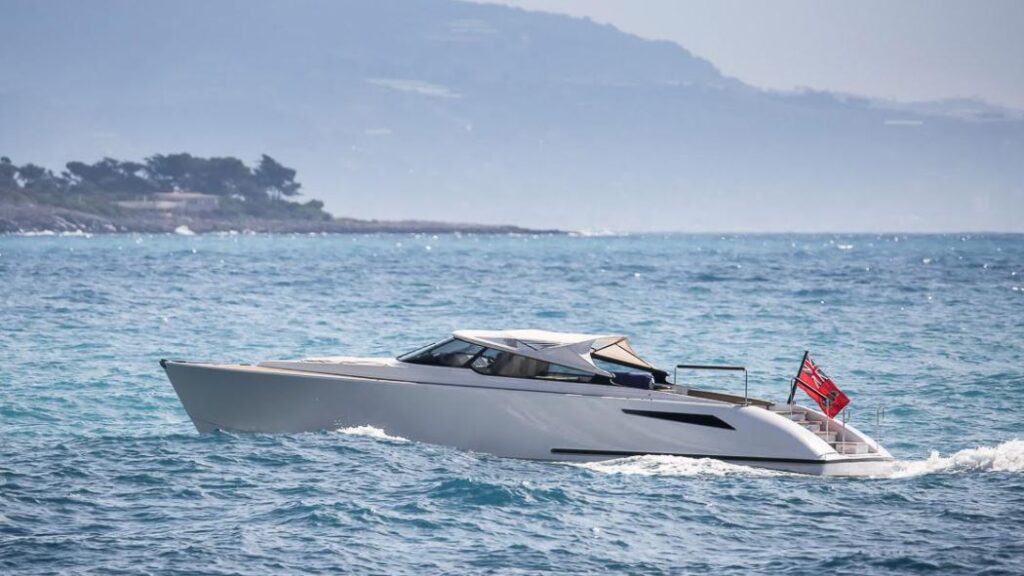 Created to enhance the experience onboard, the Wajer 55 places owners and guests first, optimising their time spent on the tender. Unique for any chase tender her size, the Wajer 55 features a spacious bow lounge forward with sunpads, ideal for those moments when the owners or guests want to relax in the sun. The surrounding walking aisle makes it a breeze to access the bow lounge. The cockpit area is dedicated to sunbathing and lounging in the sun, featuring oversize sunpads and a large lounge area that can be arranged according to her owner's preference. Below, she provides accommodation for up to four overnight guests, which includes a twin bed forward, as well as two separate single beds. The central area features a small galley for cooking and a day-head with a toilet and shower. Aft, she can store a jet-ski, for when her owner and guests want to reach even higher speeds out on the open water. Easily operated by one person, she makes for an ideal support vessel as well as a stand-alone yacht.
Available in a number of colors and configurations, she can be customized entirely to her owner's preference to match the style or scheme of her potential superyacht. 
To learn more about the Wajer 55 for sale, contact TWW Yachts today.